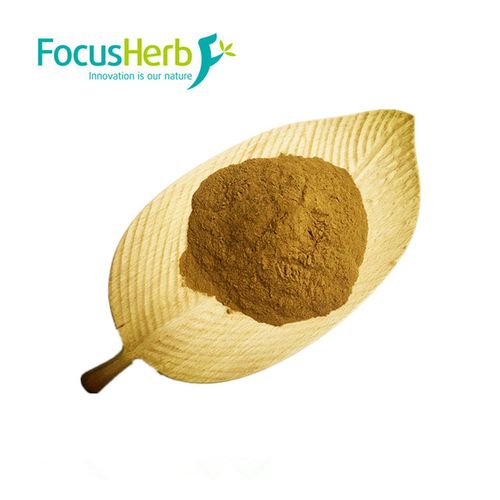 Product Name:Rosemary Extract.
Botanical Source:Rosmarinus officinalis
Part Used:Leaf (Dried, 100% Natural)
Specification:
Carnosic acid 5-98%,
Rosemarinic acid 1-98%;
Ursolic acid 20-98%.
Appearance:
Carnosic acid: Brown yellow to off-white;
Rosemarinic acid : Brown yellow to off-white;
Ursolic acid: Off-white.
Description:
The extract is from rosemary (Rosmarinus officinalis Linn.), a common household plant that has grown in the Alps since the Middle Ages, and is now found throughout the world. According to folklore, rosemary takes its name from the Virgin Mary, who draped her cloak on a rosemary bush, and then placed a white flower on top of the cloak. The flower turned blue overnight, and the plant became known as the Rosemary.
Function:
Effectively inhibit 5a- -reductase activity, reduce dihydrotestosterone production and antagonize androgen binding and androgen receptors in prostate tissue.
It has adrenergic antagonism and calcium blocking effect to improve bladder function and spasmolysis.
Inhibit the activity of cyclooxidase and lipooxidase, reduce the generation of leukotriene, prostaglandin and other inflammatory mediators, so as to play an anti-inflammatory, anti-edema effect.
It specifically contains the natural special sterilization factor —— phytate ene, which directly destroys the pathogen DNA polymerase, destroys the drug-resistant strains, and kills the bacterial plasmid.
Activation of immunity, producing lgA, lgG and lgC in the urinary tract mucosa, forming three protective membranes, which not only makes several years of complete cure for several years or even decades, but also really prevent recurrence.
The extract of sawleaf palm fruit is a natural prostate hypertrophy treatment agent with remarkable curative effect.